ASL Food Truck Tuesday
Date: July 12th, 2022
Time: 5pm to 8pm
Location: Larkin Square
We will be there every Second Tuesday of the month, (June, July, August and September). This is a gathering to just talk and meet few Deaf, Hard of Hearing along with Hearing community supporters. Join us!!
You will have dozens of food trucks to choose from and join us for socializing.
**You are responsible for your own food purchase**
Dozens of food trucks from Buffalo, Rochester and beyond come together to celebrate a night of food, live music and fun in the square! Enjoy live music on The Boardwalk plus beer, wine and other beverages offered by Larkin Square.
Check back to this page each week for an updated listing of the week's food trucks and band scheduled to be in the Square!
Guests are welcome to bring a folding chair or picnic blanket. Sorry, no pets, smoking, coolers, large bags or outside food or beverages are allowed.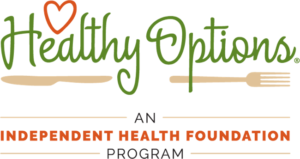 In a partnership with the Independent Health Foundation, every truck offers a Healthy Option menu item. Look for the Healthy Option logo at each truck.
Food Truck Tuesdays | Things to Do in Larkin Square
Event Type: Social Events